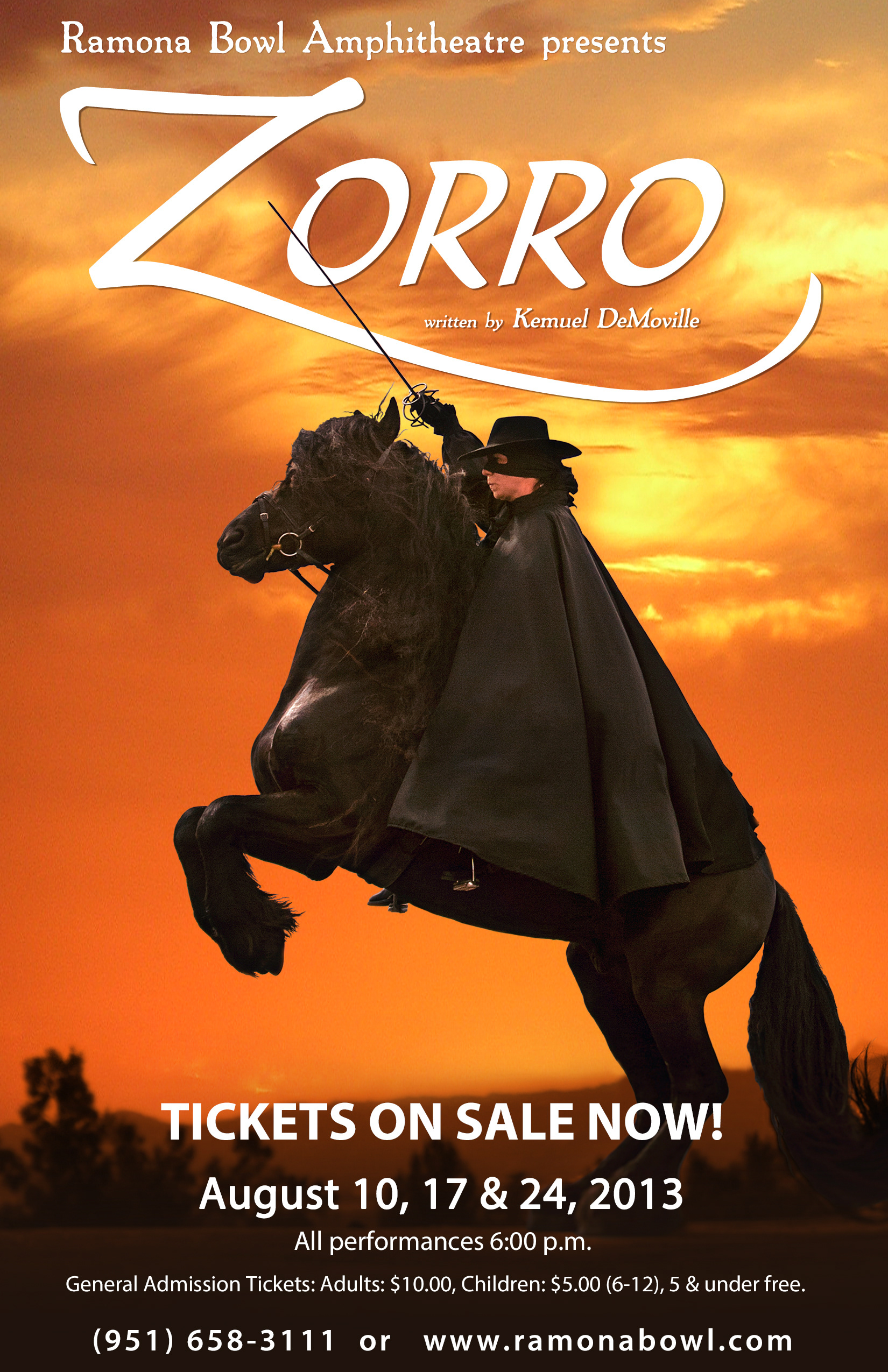 BRANDING PROJECT:
CLIENT:    RAMONA BOWL AMPHITHEATRE 
YEAR:       2013   
CONCEPT: BRANDING & EVENT COLLATERAL
The purpose of this poster was to promote a production of "ZORRO" .  The typography and the images used created a dramatic, exciting poster for a production that was to be held in an outdoor amphitheatre on natural terrain.
 The design was to bring to live the production - to hear and feel the thundering hooves and the cry of "Zorro".  To design a poster and advertisements in print and digital for promotion with the excitement and drama of an outdoor amphitheatre production of "Zorro".   
The horse and actor were brought in for a photo-shoot and a photo used of the dramatic Southern California sunset for the background.  The orange and golden hues of the sunset added to the drama without taking away from the stars of the show.