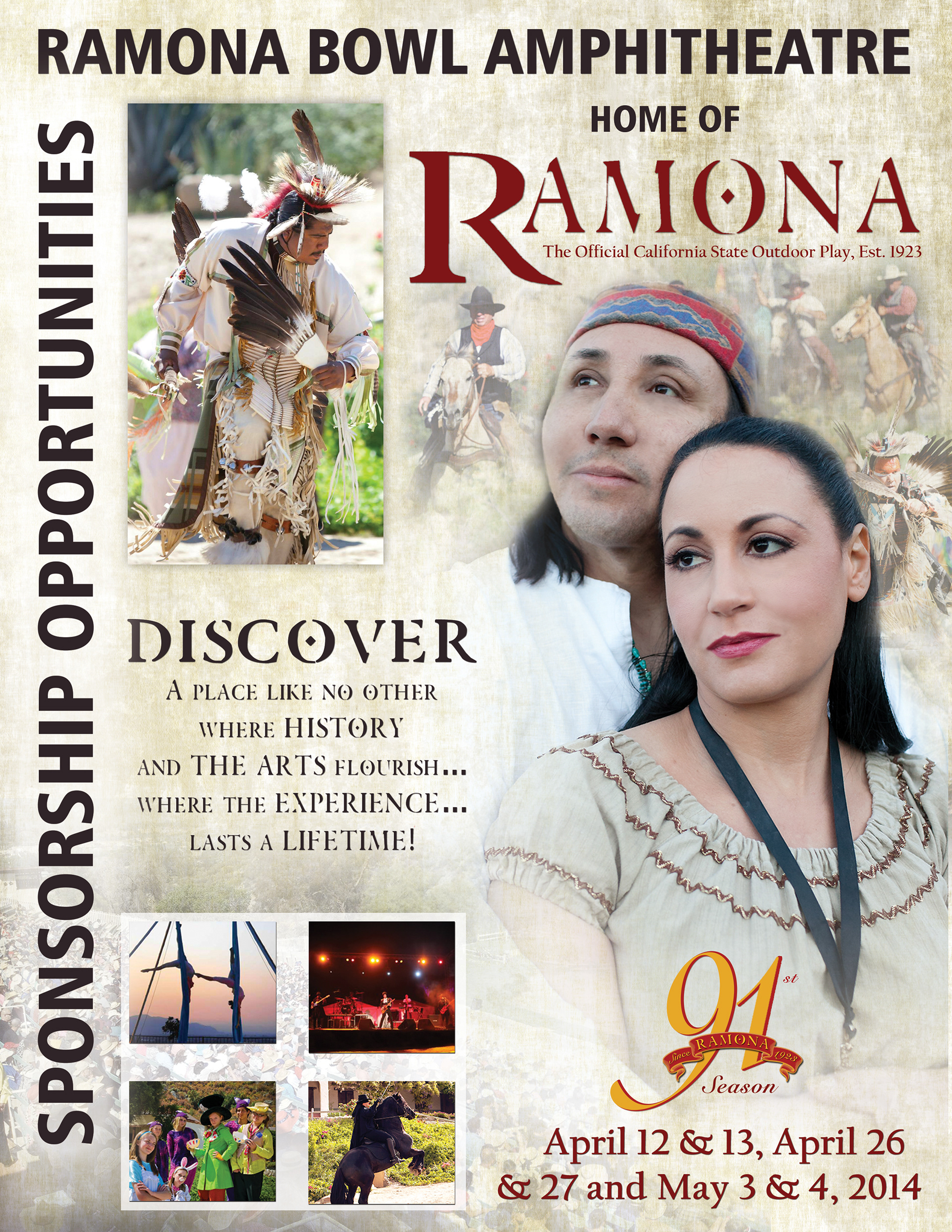 LOGO & PUBLICATION DESIGN:
CLIENT:    RAMONA BOWL AMPHITHEATRE.
YEAR:       2014   
CONCEPT: LOGO & SPONSORSHIP BROCHURE 
The objective of this project was to design a logo and souvenir program to commemorate the cultural and historical significance of for the 90th season of "Ramona".   The focus of the this brochure was to highlight the 91st season of "Ramona", and highlight the diversity of events that are held year round in the amphitheatre..  
The Ramona Bowl is a natural amphitheatre that was chosen for the play because its beauty and acoustical properties created an immersive environment that was perfect for an outdoor drama.  To find out more about this incredible venue and its diverse year round events visit the
Ramona Bowl website
.
Ramona is an adaptation of the historical fictional novel, "Ramona" written by Helen Hunt Jackson in 1884.  Helen Hunt Jackson was an American poet and writer who became an activist to improve treatment of Native Americans by the U.S. Government.  This exciting and dramatic production of "Ramona" is the official outdoor play for the state of California, and the longest running outdoor performance in the nation.  
"RAMONA". America's Longest Running Outdoor Drama and the Official California State Outdoor Play, Est. 1923